Program Information
Students interested in pusuing the Bachelor of Arts program are not required to audition. Apply to the University via the Office of Undergraduate Admission. Once you have been admitted, contact the department via e-mail to indicate your interest in the Theatre Arts BA and to be paired with a departmental advisor.
Students interested in pursuing the Bachelor of Fine Arts conservatory programs are required to submit a supplemental audition form, and must audition (performance) or interview (design/management/technology) for the BFA program of their choice—in addition to submitting a regular application via the Office of Undergraduate Admission. The supplemental audition form, requirements, and dates, as well as other important information, can be found below.
Course requirements and suggested plans of study for all degree programs within  the Department of Theatre Arts, both BA and BFA, may be found in the University Academic Bulletin.
Application Forms

B.A. and B.F.A. Application for Admission to the University of Miami (All Programs)
B.F.A. Supplemental Audition Form for Freshman and Transfer Students (only Conservatory Programs)
(You may need Adobe Acrobat Reader to view and complete these forms.)
‌
Pre-Screening* for BFA Acting/Musical Theatre Candidates
*OPTIONAL for U.S. nationals, REQUIRED for international students.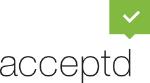 ‌‌Your application through Acceptd will serve as a prescreening only.  After our panel of BFA professors reviews your materials, you will receive an e-mail from us detailing how to arrange a live audition.
Click here to initiate your Acceptd pre-screening.
‌
Application Checklist
‌
‌Application Procedures for BFA Candidates

To be considered for admission to the University of Miami, all candidates for the Bachelor of Fine Arts Conservatory in Theatre Arts must complete the BFA Supplemental Audition Application, the Application for Undergraduate Admission, as well as an audition/portfolio review.
The Admission Committee reviews each application individually, taking a combination of factors into consideration before making a decision. These include: academic achievement, class rank, standardized test scores, guidance counselor evaluation, teacher recommendations, and the applicant's essay. The Committee will also consider recommendations made by the Department of Theatre Arts regarding the applicant's theatrical talent, training and commitment.
Admission to the University of Miami and the BFA Conservatory is selective. Those candidates demonstrating strong academic credentials, who are not offered a position in the BFA Conservatory, may be offered admission into the Bachelor of Arts Program in Theatre. Students who pursue the BA degree in Theatre Arts have the opportunity to audition for the University's Mainstage productions.
‌
Important Deadlines
| | | |
| --- | --- | --- |
| What | When | Where |
| Audition/portfolio review | September- February | UM/Regional Locations |
| Parts 1 and 2 of Application for Admission | January 1 | UM Office of Admission |
| Free Application for Federal Student Aid | February 1 | Designated Processing Center |
| BFA Supplemental Audition Application | Prior to Audition | Department of Theatre Arts |
| BFA Admission Decisions | Early April | To Applicants |
| Candidate Reply Date/Enrollment Deposit Due | May 1 | UM Office of Admission |
‌
Audition and Interview Dates
On-Campus Auditions and Interviews
On-campus auditions and interviews for prospective Acting and Musical Theatre BFA candidates allow them to observe classes, tour the campus, meet with the faculty, meet students and observe Ring Theatre Productions, as well as participate in a housing orientation and a financial aid workshop.
Interviews for BFA Design/Technical Production, Stage Management, and Theatre Management candidates are conducted September through February. Contact the appropriate program head for more information.
Auditions (performance)
| | |
| --- | --- |
| TBD | Coral Gables Campus |
| TBD | Coral Gables Campus |
 Interviews (design/management/technology)
| | |
| --- | --- |
| TBD | Coral Gables Campus, Any Time |
Regional Auditions*
| | |
| --- | --- |
| TBD | New York City, NY |
| TBD | Chicago, IL** |
| TBD | Los Angeles, CA |
*Candidates must have previously submitted their applications for undergraduate admission in order to audition. Supplemental audition forms are due one week prior to audition dates.
**Canidates must attend a dance audition on Febuary 5th or 6th. Dance audition times will be provided with audition times. Please plan accordingly.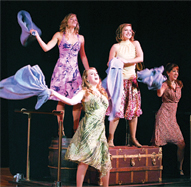 ‌
‌
Contact Us
If you have questions about our programs or you'd like to visit, please e-mail us at theatredepartment@umail.miami.edu, or call 305.284.4474.