The Department of Theatre Arts at the University of Miami offers students the opportunity to minor in theatre studies. This program allows all university students to pursue their chosen major and fulfull their desires to learn about the theatre.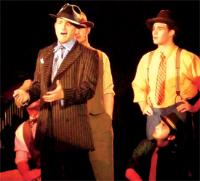 ‌The Theatre minor offers an opportunity to build a knowledge and skills base in various aspects of Theatre including performance, costume design, and technical areas such as lighting or set design. Students can choose from a variety of courses such as Stagecraft, Playwriting, Scene Study, Directing, Theatre Management, Stage Management, and Makeup, and a host of others. They can gain practical and hands-on experience through participating in our various departmental main stage and Studio Theatre.
To obtain a minor in the theatre, students must complete fifteen credits of courses within the Theatre Department.