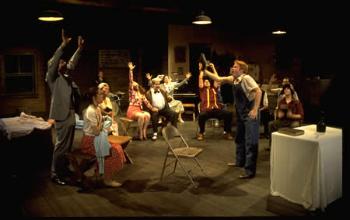 ‌The Department of Theatre Arts at the University of Miami is extremely proud of our alumni and all their accomplishments. Many of our alums have attained successful careers in both the professional and academic theatre and film worlds, as well as other professions such as law, education, business, and public relations. This area is a place to recognize their achievements and also keep them in touch with us. Check out our Alumni Biography section. Enjoy!
The Alumni of the Department of Theatre Arts have created a Memorial Fund in memory of Robert J. Lowery. "Buckets" Lowery was instrumental in the development and growth of the Department of Theatre Arts. His family and the many alumni who benefited from his inspiration and teaching have chosen to honor him with a scholarship to help deserving acting students. For more information, please go to the Robert J. Lowery Scholarship Fund website.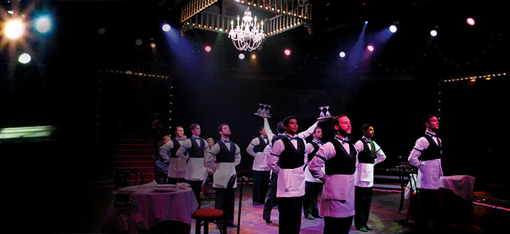 Alumni Biographies
We take pride in the number of alumni we have working. This is a partial list of alums for the Department of Theatre Arts who represnt the College of Arts & Sciences, the Frost School of Music, and the School of Communications.
If you are an alumnus or know alumnus that is not listed, please let us know what you are doing by emailing us with a short biography and photograph. Please send Email by clicking here.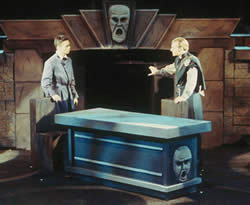 ‌Tell Us About Yourself
If you are an alumni of the Department of Theatre Arts and you have lost contact with us, please fill out the form below or send your information directly to theatredepartment@miami.edu.
Help Us Out – You Can Make A Difference
This year, we'd like to make sure you and your class are remembered at the University of Miami as new generations of young artists walk in your footsteps. To this end, we are adding an alumni donor page to our website and our Jerry Herman Ring Theatre Season program. We hope that this cycle of support will connect past, current, and future UM theatre artists.
Whether you can donate $10 or a million dollars, we'd like to have you represented. We will list our alumni by decade rather than by amount. By adding your name, you will help us fortify a tradition of giving and involvement for University of Miami Theatre Arts alumni. Your donation will be used to enhance our funds for teaching, learning, financial aid, and production.
Please make a gift to the Department of Theatre Arts now.
Or Contact:
Department of Theatre Arts
University of Miami
P.O. Box 248273
Coral Gables, FL 33124-4820
Phone: (305) 284-4474
FAX: (305) 284-5702
E-mail: theatredepartment@miami.edu